Current ratio applies to sell price 1 Eldevin point:3 gold/fusion powder. Trade offers welcome. Wish list item is Gargoyle wings.
Tux pcs 200 Ep each
Skulls 200 Ep each
Elemental & Champion armor pcs 200 Ep each
Recruit pack items 75 Ep each
Emotes 150 Ep each
Pets 250 gold each
Kilt is sold
1x Green Skull sold
Red dress shoes sold
Blue Midgie mask sold
Gory and Molten sets are sold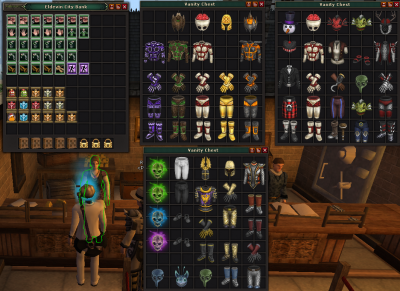 Edited by ScotiaXXX, 20 March 2020 - 22:52.