Honestly didn't know whether to post this in game content or here... But I just wanted to kinda ramble about this game for a bit so bear with me this will be all over the place probably most likely.
SO I'm new as heck, haven't ever played before, started about, eh, a week ago or so. I was looking for a game that was like, open world, had some gathering, dungeons, etc, I love being a healer so that was a must. I ended up finding this and jumped right in. I'm sad I didn't find this sooner. I still play Runescape (rs3 and os) pretty casually, as well as League, but lately those were kinda meh and I found myself wanting to just explore in Skyrim ya kno?
This has all that stuff for me wrapped into one game. When I tell you it gives off the BEST Runescape/WoW/Neverwinter vibes, like, ugh, thank y'all. The music is also really fantastic. I usually play most games with the sound on, and it's game like these that are why I do that instead of defaulting into some playlist.
The questing was a tad confusing at first, but really picked up during the mage questline and when I got to the sewers. The lore is interesting and the story telling is fun, I actually want to continue on and do these, it doesn't feel super duper grindy. Skills do feel kiiiiinda grindy, but if you do them alongside other things, it's not bad and makes me feel like I'm exploring instead of gathering a whole invent for a single level...… (suddenly im having daydreams about it taking multiple invens for a level, the goal.)
The only real negative I have at the moment is that I'm a healer with no one to really heal lmao. Cause I can have high levels help me run dungeons (who don't need healing obviously), or run story mode dungs with like 1 - 2 random low lvls that are scurrying around with me (Cause we can't do regular dungeon mode since we too weak/undermanned/underleveled/undergeared.) But my point is, if I'm having so much fun as a not healing healer imagine the fun I'll be having once I actually hit a point where I can group regularly.
AND I KNOW a lot of people play a dps class to level, but that ain't me. I'll take my time and be a slow poke, lol. (I made a Ranger for when I wanna feel speedy anyways.)
I'll probably add more to this or something, idk, there's so much to learn and do at the moment, it's great. The new player feeling is one I really cherish lol.
Oh and if any other new players stumble on this my biggest tip to you is use the Champ Guild in the centre of the city to get to the Order of Life in the North part. Saves you a ton of walking using those portals in the early parts. If anyone wants to add me in game feel free~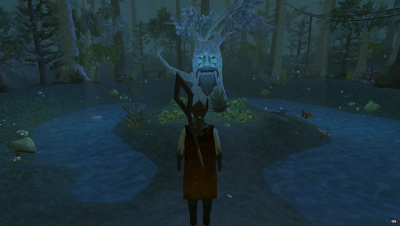 EDIT: Knew I would be back to add more, lol. I realized this didn't really offer any chance for discussions SO:
1.) What are some of you guys noob experiences when you first started playing?
2.) Or even helping out newer players like myself (Thank y'all btw.) I know there's bound to be stories where noobs made you laugh.
3.) What got you into the game and why have you continued to play? Or if you've stopped playing, why?
4.) General tips and stuff for any new players that stumble on this would be cool too.
Edited by Massitha, 03 April 2019 - 11:58.