most common new player questions:
i just started, what do i do?
follow the directions of the cyber goth girl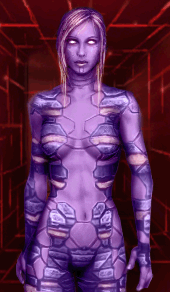 if you need to refresh your memory, click your mission log and click on the mission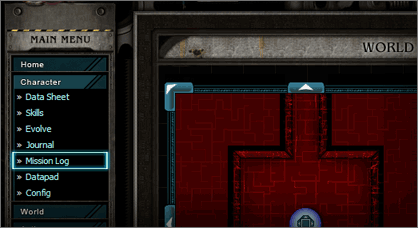 if you get lost, click the overview map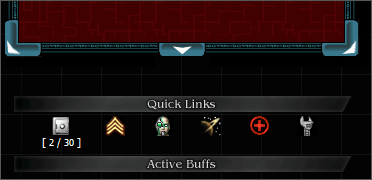 the overview only shows a dot where you are (and behemoth monsters, but that's much later), it doesn't show regular creatures
a link to a layout of the first 5 levels (thx to EdTheHead):
http://ed-the-head.a...VRtraining.html
a link to a walkthrough of the first 49 missions (thx to player Syl):
https://sylenheaven....n-liv-1-49.html
-------------------------------
i'm supposed to kill sprites, where are they?
plenty of sprites in that area, but they may not be right next to the combat instructor. EXPAND YOUR SEARCH AREA. I went there and found this group
when sprites (or a creature on any level) are killed, they respawn on a random spot somewhere on that map. since the ones nearest the combat instructor are always killed first, they're respawning somewhere else. walk around, you'll find some!
-----------------------------
I was killing creatures just fine for a while, why did i suddenly start dying all the time?
most likely you need to repair your gear, as it gets damaged in battle. go to the round building with the wrench on top to repair, for a credit cost (use your overview map to find the nearest one)
on your data sheet (character page) hover your mouse over a piece of gear to see its' current condition (durability):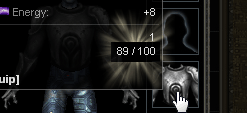 in this case, even though a stat may be listed as 100 when you hover your mouse, it's actually only 89
later in the game, there are repair kits you can buy - to repair without going to a repair center
------------------------------
how do i choose a class?
you don't need to choose right now, though you DO have to complete the crawling corruption mission to choose
you can stay a clone until you decide later, and you don't have to go back to the skill instructor to choose - thank him and move on. the first class-specific gear is level 10(?). Some stay a clone for dozens of levels deciding
when you DO decide:
go to skills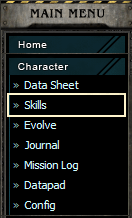 click on the class of your choice

which brings up the skill tree for that class
to the right of the skill tree, a side bar says "[select a skill on the left panel]"
select the one at the top - the primary skill
the side bar changes, to show that skill description. underneath is the option to "add (skill) points"
add 5 skill points, then click "add points"
you then get a dramatic log message saying "you are now a (whatever)!"
you get a new "skill power" bar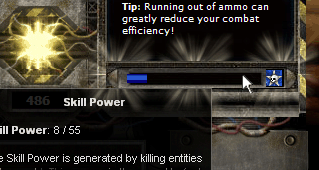 you get 1 skill power per kill, modified by the intensifier buff/stim (x2 or x3, etc).
skill power is needed to cast the class-specific buffs on that page ... on yourself, or others of the same class (you can't cast a soldier buff on a mutant, for example).
skill power "decays" by 5 each hour
***go to upgrades --> use crystals. an option to reset and change your class is there...first one is free
----------------------
which class should i choose?
tl;dr ... soldier or mutant
cyborg - best damage and cool stuff, but needs lots of skill points - leaving less points available for leveling skills (the core skills)
purist - takes up a lot of backpack space for ammo
or read centurions' thread (keep in mind it was written when the game was alive and active)
https://forums.hunte...showtopic=21826
-------------------------
where should i put my evolution points?
each new level you get 2 evolution points - to add to your stats. the left side bar will pop up a message when you level "you have 2 evolution points available". click on it, or go to "Evolve"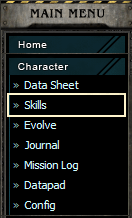 my opinion:
put 1 in damage and 1 in attack for now
a rough suggestion of what your points should look like over time
50% damage
20% attack
10% health
10% armor
10% defense
different classes might suggest different numbers, you'll get a feel
***go to upgrades --> use crystals. an option is there to reset your points. first one is free. The game is easy enough in the beginning, you shouldn't feel a need (if any) to reset till you're maybe level 1 or 2 hundred
----------------------------------
how do i get more skill points?
*only way to get skill points is to complete missions
*you do not get skill points for leveling, only for completing missions
**there is a total of 2,200 skill points in the game. there are a total of 440 levels. 2,200 divided by 440 levels = 5. so, on average, you'll gain 5 skill points per level
**there is a total of 190 missions. not all missions reward skill points