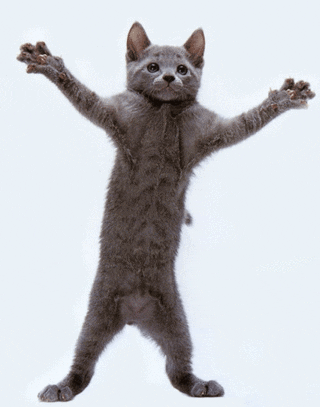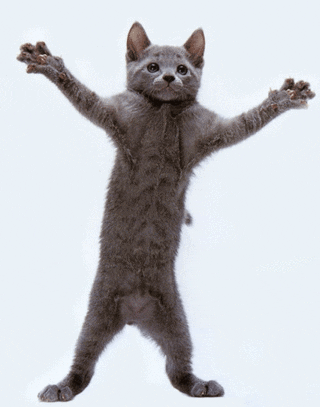 Hi there and welcome to
my healing guide for dummies
DISCLAIMER
I am not claiming that this is a perfect build.
However i do claim that this is a nice starter build for the following reasons ( can pretty heal everything with it, very few mana issues not much to think about during healing just mashing 2 keys suffices

).
Now to start with the guide
Basic stuff that you should already know
- quick explanation of spells
-dogma: great single target heal with a minor delay.
-crimson chain: great multi target bouncing heal bouncing towards allies healing them.
-dark prayer: great aoe heal heals all friendly targets around you in a pretty large radius fairly long cast time.
-benediction: great aoe healing dome heals allies within dome and applies a 30% damage reduction buff for the duration.
-snowfall: great aoe percental heal heald 5% max hp and regenerates 3% max mana per second to all allies in range and reduces damage taken by 50%.
-rejuvenate: simple heal over time spell.
-redemption: gives a damage reduction buff to ally.
-cauterize: massive single target heal with an instant cast pretty much a panic button.
-force of nature: gives a buff to all allies increasing the amount of healing done to them by 50% another great panic button.
-serenity: removes 2 debuffs on your ally and reduces the damage of the next hit by a percentage.
-Character stats attributes potions and talents
Healers want the following stats as high as possible: dps, healing power, spell haste and spell crit.
This means that all attribute points should go into sorcery.
Optimal gear would be light armor with a staff and essence.
Nifty potions and foods for healers:
sorcery potions, healing power potions roly polies and coco puddings.
Now then for the talents here's the build:
http://TalentTheory....H1I1J2K1L2Q1V1/
So we got our build now how the hell do we use it? XD
The actual healing
first of all we pot, eat and buff up

DISCLAIMER
i have chosen not to get the upgraded redeem for the simple fact that it's great for starting pulls and it's commonly forgotten inbetween the rotation and the 25% damage reduction during the pull makes it so one doesn't have to heal up a ton of damage or atleast a reduced amount of damage. if you think that this is stupid then this isn't the guide for you and you can skip to advanced class wich will be given later

we're going to do this with steps

step 1
ask your tank what kind of tank he is it's kinda important to communicate with your team talk about what strategy you're going to do etc etc. it's really awkward if you start healing in a spot and your tanks runs right past you
if he's a healtank go to step 2.1
if he's a (regular) tank go to step 2.2
step 2.1
to better understand how to heal you gotta know how the tank you're healing works.
so we're going to explain the quick basics of a healtank the do's and dont's
a healtank bases itself on a few simple talents in the prophet tree one is the aura of tranquility wich heals 6% of their max hp per person healed these tanks want their team to be fairly close to them so their benediction and crimson chain hits all 4 other team members to maximize their self heals by 30% per heal. these players also have the upgraded redeem regenerating them 3% of their max hp per second.
do's normal healing with dogma, benediction,snow,crimson chain etc etc
dont's casting redeem breaking cc chains standing way out of reach.
go to step 3
step 2.2
normal tanks are great for absorbing damage keeping aggro on the mobs and staying alive
do's normal healing with dogma, benediction,snow, crimson chain etc etc AND casting redeem during pulls.
dont's nothing really

go to step 3
step 3
the tank starts a pull as your tank takes the first bit of damage during the pull you cast your redeem on him ( not on healtanks eh!) this generates no aggro and makes sure that you don't get attacked by the creatures too early. whenever this redeem wears of in the middle of a pull make sure to cast it again untill the tank starts the actual grouping up.
step 4
once the tank stops moving and starts grouping it all tighter place down your ancestral spirit on the spot where the tank will be likely to group them up and then cast snowfall these spells generate no aggro making sure that you and your tank are safe.
now then we have multiple scenarios

scenario 1: your tank is around 80% hp go to step 5
scenario 2: your tank is around 50% hp go to step 6
scenario 3: your tank is around 20% hp go to step 7
step 5:
your tank took minimal damage so place down your benediction for an easy 30% damage reduction after this start rotating your crimson chain and dogma spells and you should be fine
step 6:
your tank took some damage no worries we start things off with a dogma to pump that hp back up so we can place down our benediction. if during the benediction cast the tank drops really low make sure to cauterize it back up and then crimson chain and dogma rotations
step 7:
panic!! cauterize right away and dogma right after that if your tank still takes serious damage make sure to use force of nature for an even bigger healing boost for a while when force of nature then wears off make sure to redeem for some extra damage reduction to keep your tank alive.
this concludes the beginner healing guide
with this information you should be able to heal every dungeon with ease
if anyone has questions feel free to ask them
if anyone feels that i might've missed something feel free to tell me and i'll add it to the guide
healing icc guide, advanced healers guide and the pvp healer guide will follow shortly
if you found this guide usefull make sure to show your appreciation with a like and a normal thank you or friendly reply down here also suffices

Edited by crippla, 02 February 2016 - 19:09.