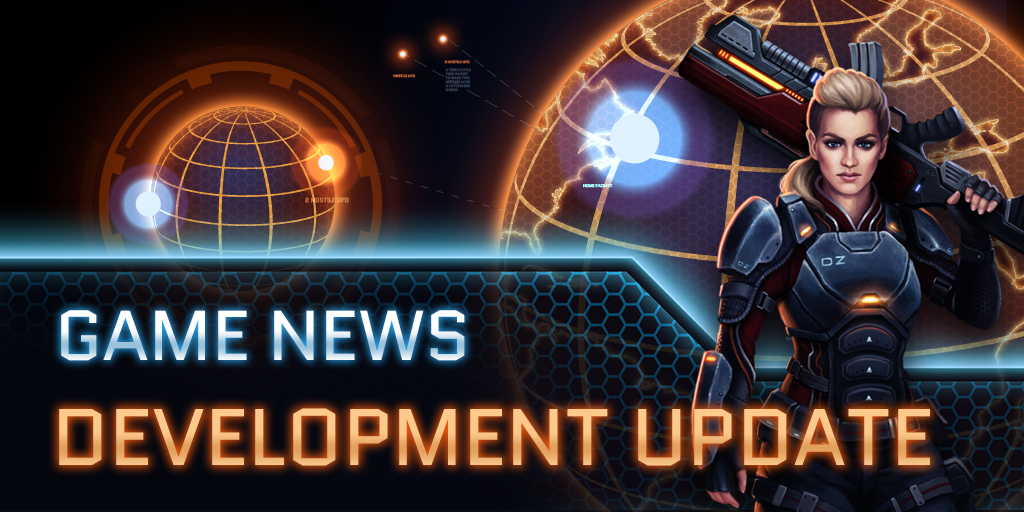 Greetings, Commanders. We'll be bringing our next
game update 1.9992
to you all soon!

Below is a list of all of the improvements that our next patch will bring to the game, with some of them being highly requested features from the community!
Patch Notes:
The maximum level for Heroes has been increased from 70 to 75. Any Heroes which had already reached 70 will see their experience points roll over and give credit towards the new levels.
The maximum level for 11 structures has been increased from 22 to 25. The list of structures which can now reach level 25 are: Headquarters, Hydroponic Farm, Oil Rig, Alloy Refinery, Black Market, Supply Depots, Walls, Airstrip, Global Network, Security Stations and the Bunker.
Level 10 Alien Sectors have started appearing in all regions.
Items can be used in multiple quantities throughout the game.
Alien Caches have been moved from Alien Sectors to the Defeat Alien Challenge to improve server performance.
A new challenge will be running in the comings weeks, Alliance Sustained Defeat Aliens Challenge which will reward an Epic Alien Cache.
When an Alliance member earns a double cache based on a high Cache level, this is now displayed properly.
Fixed a bug where the surviving units in the march from combat were not always adjusted properly.
Fixed a bug that if units were in transfer to your Facility during a teleport would report as missing until you restarted the game.
Fixed bug where Facebook / Steam friends would not correctly remove from your Shard Reactor when you removed them as friends.
Fixed bug where alliance tags would not correctly display in player top lists.
Further optimizations to network traffic to reduce data usage by around 60%.
In the near future, we will bring all structures up to level 25 along with more content based around the high levels of these structures. The team are also working to bring the game to more platforms, and we will be sure to keep you all updated when we have more news to share about this!
~The New Earth Team.